Website Bitbuilt specializes in console modding, and have a lot of forum topics dedicated to turning retro consoles into portable versions. It's a world I'm very unfamiliar with, but the hardware skills involved with turning a decade-old console into a smaller version of itself are impressive.
"Trimming" the Sega Saturn has always been a bit of a problem for modding enthusiasts though, given all the chips sitting on the motherboard.

Many have asked if I will ever make a Sega Saturn handheld. It has more than 20 chips, 8 of which are processors. No. https://t.co/2heitxkuEe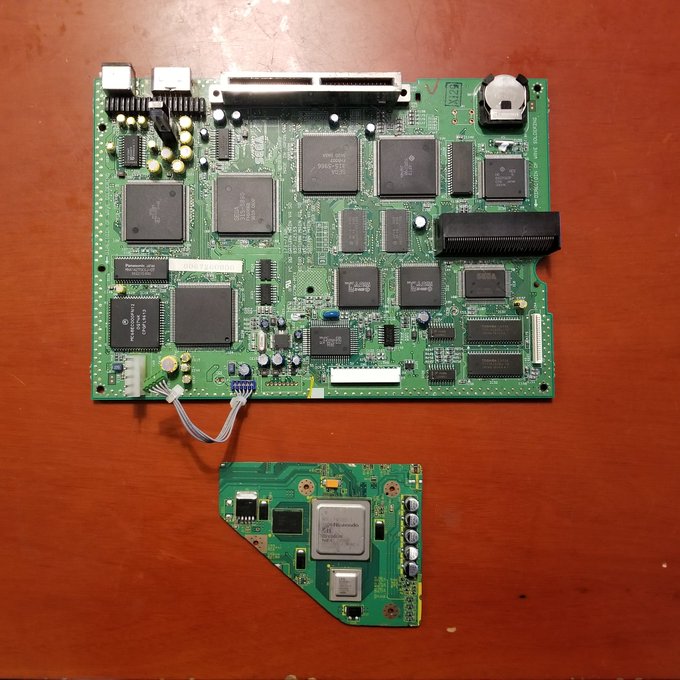 But user tzmwx over at Bitbuilt has posted detailed schematics on how he's created a portable Sega Saturn, beating impossible odds.
Beware, this is not for the faint of heart, as the process involves literally cutting the motherboard, then resoldering hundreds of circuit traces.
---
---
In a series of Videos, tzmwx details the process, from the motherboard modifications to the outer shell and accessories. The videos alone are not enough to reproduce his feat, though, but on the bitbuilt forums you'll find a series of schematics that might help, if you're up to the task.
Splitting the motherboard in half is not the only thing required to trim a console, of course. In this mod for example, the games are loaded as isos through an sd card, rather than the original CDRom format.
The end result is impressive (compared to a game gear, below).